Even though the initiative is for a good cause, many fans think it to be bizarre and unnecessary.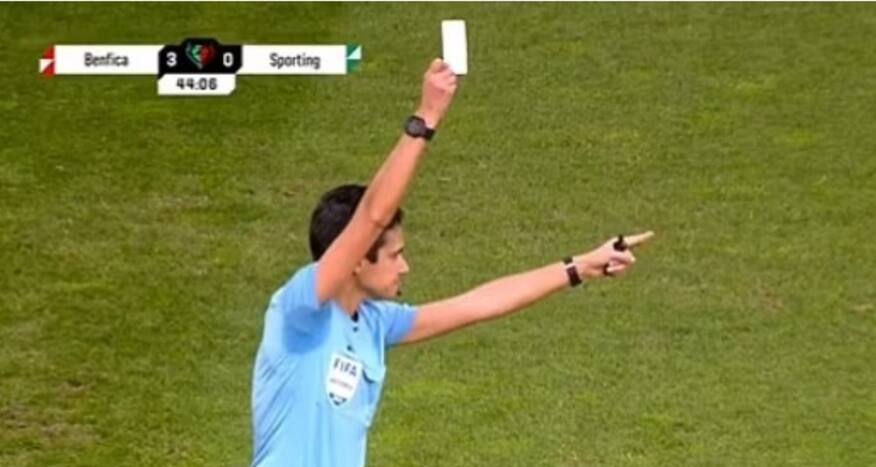 New Delhi: For a long time, football has seen only two disciplinary cards in yellow and red cards. In hockey there is an extra green card. But did anyone think of a white card to mark good deeds? Yes you've read it right and now for the first time in the history of the football game, a white card has been used during a women's derby match in Portugal and the new rule is taking over the social media by storm.
On Saturday in a women's cup match between Benfica and Sporting Lisbon, a player from the bench reportedly fell ill and medical teams from both the competing clubs rushed to the aid. The referee of the match brought out a white card and showed it to both the dugouts as a mark of 'Fair-Play' for the fabulous gesture.
Benfica and Sporting's medical teams received a white card after assisting a person who felt unwell on the bench 👏 pic.twitter.com/ihin0FAlJF

— B24 (@B24PT) January 21, 2023
As per JOEthe white card is shown for fair-play gestures to clubs in order to 'improve ethical value in sport'.
Even though the initiative is for a good cause, many fans think it to be bizarre and quite unnecessary.
A white card in football to recognise a positive has to be without a doubt the wokest and most pointless idea in sports history even worse than a pre match handshake and referee collecting the ball off a stand.

— Neil Fissler (@neilfissler) January 23, 2023
#Whitecard in football /soccer? Is there something more stupid and unnecessary?

— Simon (@fritzchen3000) January 23, 2023
Showing the medical team a "White Card" as a mark of appreciation for their help tending to a player from the opposing side.

It's a nice gesture but confusing as hell cos it looks like they're getting booked for something bad. Strange one. https://t.co/s1F59oKIpD

— Plastician / Stish (@Plastician) January 23, 2023
In recent years we have seen many new rules been introduced like the VAR, 5 substitutions in a match and longer-stoppage time.