Aspirants like Route Mobile and Haldiram are expected to look the Adanis and Ambanis in the eye.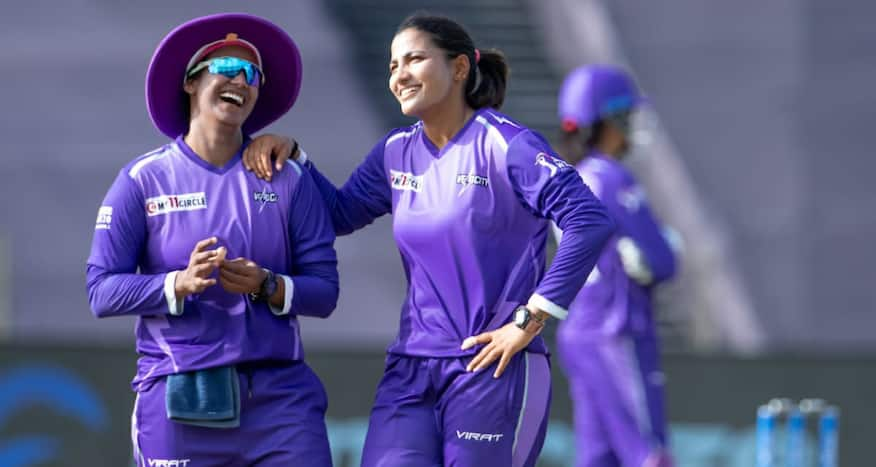 New Delhi: Starting 2PM on Wednesday, there will be a flurry of activity at the rooftop of a posh five-star hotel at Nariman Point in Mumbai when 14 aspirants will submit their financial bids to own one of the five women's IPL teams for a 10-year period (2023-32). The five winners will be declared later in the day.
Anything to do with the Indian Premier League is unpredictable. Ever since the men's IPL started in 2008, auctions and bids have upset calculations and the inaugural edition of the WIPL is showing similar signs if the sale of media rights – INR 950 crores for five years – are any indication.
The fact that there are 14 bidders for five teams is a clear indication that the competition will be stiff and winning bids will be difficult to guestimate.
The BCCI had ensured that there were no 'weak' bidders. Even to buy the bid documents, potential owners or their companies needed have audited net worth of at least INR 1000 crores as on March 31, 2022. BCCI has obviously learnt from its bad experience of IPL team owners who went bust or contracts that went into litigation.
There will be seven IPL teams in fray to own a WIPL team. Mumbai Indians, Kolkata Knight Riders, Royal Challengers Bangalore, Delhi Capitals and Rajasthan Royals are some of the IPL teams with deep pockets thanks to their corporate backers. But to expect them to sweep the teams will be foolhardy.
"It's going to be a fair closed-bid process and all the aspirants have equal chances of winning. The rules and regulations ensure that no team gets an unfair advantage," said Rajdipkumar Gupta, the co-owner of Route Mobile, who are bidding for a team under the name of Slingshot 369 Ventures Private Limited.
Modern-day team owners can come from various backgrounds. The Haldiram Group will be one such bidder. While pharma, tech and real estate are generally upwardly mobile businesses, the Naman Group could not qualify for the final round on Wednesday. Haldiram and Slingshot will be dark horses and Gupta feels underestimating anyone will be suicidal.
"It is not surprising that Haldiram has shown interest in the competition, as they are a well-known player in the food and beverage industry. Haldiram has a solid track record of producing excellent quality food and beverage products, so they would be well-positioned to enter any kind of competition. Haldiram has a reputation for quality and innovation, which could be a strong advantage in this kind of competition," feels Gupta.
Cricket has had a strong relationship with food and beverage brands in the past and Haldiram could just spring a surprise by owning a women's IPL team!
With bids expected to touch INR 450 Crores per team for a 10-year license, aspirants are happy with the BCCI business model of profit sharing. The BCCI has announced an 80:20 share of the central revenue pool and teams will start receiving upwards of at least INR 25 crores per season. This amount is enough for owners to build their teams as the salary cap is INR 12 Crores.
With brands like Paytm, Byju's and MPL all severing their contracts with BCCI due to acute financial crunch, WIPL bidders seem quite aggressive. They believe that the business model is sustainable and the tournament will only grow and profits will increase every year.
"I strongly believe that in future BCCI will work closely with all the team owners to create a win-win situation for both the parties. Women's share of cricket viewership and their interest towards the game is increasing day by day, and some of the TRP data back that trend," explained Gupta, adding the BCCI's business model is "a great way to reward team owners for their investments and their commitment to the WIPL."
Like always, it will boil down to the power of the wallet. With big names like Ambani-owned Reliance, Adani, Capri Global and Sriram Group et al in hot pursuit, it remains to be seen if Haldiram can leave the auction room with a sweet taste in the mouth. One thing is certain, it won't be a David vs Goliath battle.
(Soumitra Bose is a veteran journalist and a Research Scholar. He tweets @Soumitra65. Views are personal)